Lancome Hypnose Doll Lashes Mascara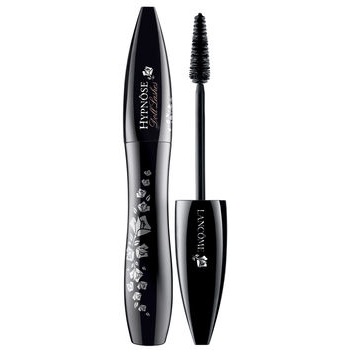 I love this packaging!
I bought the Tresor Rose perfume gift set and this mascara was included. I absolutely loved the look of this mascara. The brush is conical in shape which allows for you to reach even the innermost lashes with the thin tip and wing out the outer lashes with the thick end, giving you the perfect wide-eyed look. It separates your lashes and lengthens. As always, I'd recommend using an eyelash curler before applying the mascara for extra lift and curl. Lancome Doll Lash has been getting a lot of press lately. Emma Watson, the face of Tresor Rose and an ambassador for Lancome included this in her makeup for the MTV movie awards.
Hypnose Doll Lash Mascara was also featured in the June issue of Elle magazine. Kristen Stewart's look included this mascara.
My only complaint with this mascara is that I noticed some flaking after wearing it all day. I think using a lash primer would be a smart decision.
Estee Lauder Primer Plus
I received this primer with my Estee Lauder Advanced Night Serum purchase (Review of it
here.
) and I've loved using it. It helps my mascara go on smoother and last longer. My mascara lasts from the time I put it on at 7:30 AM until I wash my face before bed- way longer than 8 hours! I haven't tried many lash primers so I can't compare it with other options- if you have a favorite primer leave a comment below!
Estee Lauder Sumptuous Bold Lifting Mascara
My lashes curl well but they are not the thickest in the world! This mascara really helps with adding volume to my otherwise sparse looking lashes. I think this may be why I prefer this mascara to the Doll Lashes one. This mascara would be perfect to use for night-time makeup as it gives a strong, bold look. You could use this on the lower lashes but the wand really isn't conducive to separating them so you might want to pair it with a bottom lash mascara. It is marketed on Estee Lauder's site to, "Lift and plump even sparse lashes into big, lush lashes that are all lightness and flirtatious curl." I definitely agree!


Benefit BadGal Lash Mascara
I received this product for Christmas after hearing rave reviews about it and was super excited. The wand looked perfect for filling in my sparse lashes and I'd heard great things. However, what I gained after about an hour of using this product were huge dark rings under my eyes. Upon applying the mascara, my lashes looked amazingly voluminous and sexy but after blinking throughout the next hour, it had slipped down onto my face! I had to stop using this product because I was getting so frustrated with it slipping. I think if I give it another try I will definitely use a lash primer!
Maybelline Great Lash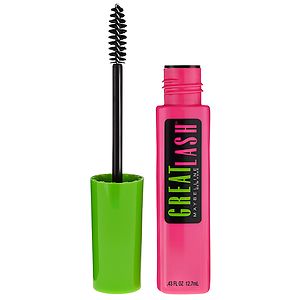 This is a classic. It is super cheap and easy to apply. If you are on a budget I recommend this one for sure because its very dependable. It comes in several shades -I prefer the brown one for daytime. It lengthens the lashes and adds a bit of volume. The staying power is decent, it'll get you through the work day at least.
Wishlist:


Dior Show Mascara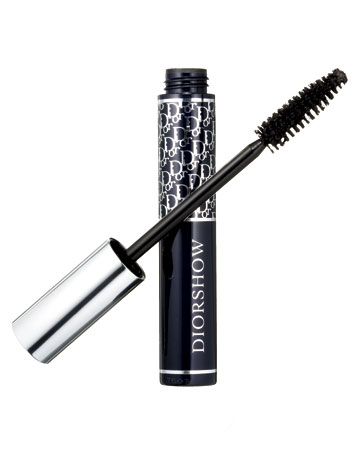 Shu Uemura Eyelash Curler
Do you have a favorite primer, mascara or curler? Comment below and share with us!